Due to popular demand...we are pleased to bring you the
FOOLTY TOWERS IMPOSTORS ACT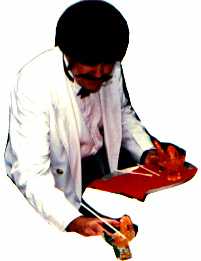 Our Manuel Impostor serves the Prawn Cocktails!
The FOOLTY TOWERS IMPOSTORS ACT is a one hour performance, complete with all the usual & unusual antics. The first 25 minutes is an improvisation, with the cast intermingling amongst the audience. This is followed by a 15 minute intermission when you are entertained by a guest artiste - usually a magician or musician. The final 20 minute finale usually focuses on a particular member of the audience - whom we set up as the Health Inspector!..... But do not be surprised if this person receives the custard pie treatment during our Basil impostor's final finale of agitated aggravation!
At Christmas Parties, the skit sometimes revolves around Manuel acting out Santa Claus.
We bring our show to you, & can perform at a Function centre...on a Cruise Boat...Restaurant...Christmas Party...Conference...Product Launch...or at your work place cafeteria!........We can also operate as part of a Comical Catering package, complete with Crazy Costumed Waiters & delicious Cocktail Food!.........Can you visualise the finale on a Cruise Boat? ~ Basil throws a wobbly, rows away in a sinking dingy & is 'rescued' by Manuel on a sailboard!
* * * * * * * * * * *
So leave your laughter in our hands!....relax....Our talented cast includes

Michael Gregory (Comedian & past Creative Director of Theatre Sports) as Basil,

Don Murchison (Comedian, Variety Artiste & Creative Director of Comedy Specialists) as Manuel,

Annalisa Nuinka (Actress-Comedian) as Cybel,

& Susie Stephens (Actress-Comedian) as Polly!....
COST ~
N.B. Cost can vary depending on function.
COST for one hour production ~ $2,100.
Total Production Cost with DECOR INCLUDED (not on boat) ~ $2,600.
Total Production Cost on board a Cruise Boat on the Harbour ~ $2,300 (without decor.)
* * * * * * * * * * * * * *
We have compiled NINE PACKAGES, with or without Finger Food, specially for Conferences and Christmas Parties. Many of these packages also include a combination of live Music or DJ, the Anorexic Santa Comedy & Dance Act, Magician, Cake Act, Surprise parcel Act, Caricaturist & Photographer.
Click here to see COMICAL CATERING Packages. The Foolty Towers Impostors Act can also be added to any of these packages.
* * * * * * * * * * * * * *
Please CLICK HERE to return to the COMEDY SPECIALLY FOR CONFERENCES.
* * * * * * * * * * * * * *
* WE REQUIRE PAYMENT UPON CONFIRMATION, FOR ALL OVERSEAS BOOKINGS. i.e. When we send you the CONFIRMATION & QUESTIONNAIRE FORM. We will give you a BANK ACCOUNT FOR YOU TO ARRANGE A TELEGRAPHIC TRANSFER or B.PAY, DIRECTLY FROM YOUR BANK TO OUR BANK. You fax us the bank receipt as evidence of your payment, & we're in action! Payment is non-refundable if you cancel. Bookings are not confirmed, & dates are not held, until payment is made.
* FOR LOCAL BOOKINGS WE REQUIRE A NON-REFUNDABLE DEPOSIT, to confirm your gig, with the balance payable just prior to the gig. This deposit helps protect our comedians & script writer against potential cancellation. Bookings are not confirmed & dates are not held, until your deposit is made. We reserve our right to confirm other bookings, giving priority to bookings confirmed with deposits. We are limited with the number of gigs we can perform in a day or night, & once we receive our quota, we do not accept further bookings. Thus to avoid disappointment, your deposit should be made without delay.
Please CLICK HERE to return to the COMEDY SPECIALISTS HOME PAGE.
Please CLICK HERE to return to the COMEDY SPECIALISTS HOME PAGE.
* * * * * * * * * * * * * *
COMEDY SPECIALISTS
The Jungle Chalet,
Valleyview Glen,
Cnr Valleyview Cres. & Innes Rd,
Greenwich,
SYDNEY, NSW, 2065.
AUSTRALIA.
EMAIL
fun@comedyspecialists.com.au
Phone:
61 - 2 - 9906 2350. (9am - 6pm, Monday - Friday. Answer phone after hours.)
Mobile:
n/a. (en route to gigs.)
Facsimile:
61 - 2 - 9439 2319. (24 hours, 365 days p.a.)
Visitors to this page since records began on 8.5.2001.